Jay Heimowitz: Professional Poker Player Profile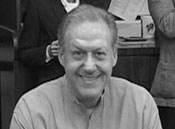 Despite maintaining amateur status, Jay Heimowitz is one of the most skilled and respected poker players in the circuit. His amateur status has allowed him to play mostly money games, but when he hits the tournaments, expect him to put on a stunning performance. Heimowitz, a true veteran of the sport, has attended the World Series of Poker (WSOP) since 1975 and has six bracelets to his name. As of 2005 he has made over $1.5 million in tournament winnings.
Jay Heimowitz has an impressive poker history. His first WSOP tournament in 1975 was also his first big victory. He had played at the $1,000 buy-in "Nonprofessional" No-Limit Hold'em tournament. Due to problems distinguishing between "professional" and "nonprofessional" players, this event was taken out of the WSOP agenda long ago.
He has also played the $10,000 No-Limit Hold'em Main Event since 1977, and ended with seven money finishes within ten years. This makes him the one player with the most appearances in the Main Event, as well as one of the biggest money finishers. Very few other players could match the number of bracelets that Heimowitz has been able to harvest at the WSOP. Among them are Johnny Moss, Phill Hellmuth, Doyle Brunson and Johnny Chan.
Heimowitz was born on December 26, 1937. He hails from Bethel, New York. As a young man, he set early goals to go into business for himself. He made around $10,000 playing poker while serving in the Army. When he came home, that amount helped him buy a small beer company and soda bottling plant in New York. At the time the plant cost $50,000. He worked 80-hour weeks here for 18 months, until he got a distributorship of Budweiser. He became the youngest Budweiser beer distributor in the US at the age of 23.
Mike Sexton of Card Player Magazine declares that Jay Heimowitz, along with fellow amateur player Lyle Berman, represents the best of the poker world. Both at and away from the table, he says, Heimowitz exhibits greatness of spirit. Heimowitz's motto is "Take pride in your work - whatever it is."
Heimowitz, who is in his 60s, has been married for over 40 years to his wife, Carole, and has four sons and five grandchildren. Two of his sons also play poker. Besides playing poker, Jay Heimowitz enjoys keeping fit. He exercises everyday, maintains a healthy diet, and goes skiing and fishing for recreation.
Top Poker Players