Jennifer Harman: Professional Poker Player Profile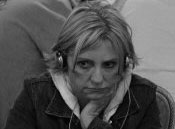 Without a doubt a formidable player, Jennifer Harman stands as living proof that poker is not merely a "gentleman's sport." Daniel Negreneau, a very close friend of Harman's, had said it was unfair to call her merely the best female poker player in the world, as she is "the best all-around player in the world, period!" She won her first World Series of Poker (WSOP) bracelet in 2000 at the Deuce to Seven No Limit Event, and her second in 2002 at the $5K Limit Hold'Em event. Jennifer Harman is the only woman to hold two WSOP bracelets in open events.
Like many other pros, Jennifer Harman has a reputation for being a cash game player. She has made several World Poker Tour (WPT) appearances, and when she is not playing tournaments, you can find her playing for high stakes at the Bellagio Casino. She finished fourth at the WPT Five-Diamond World Poker Classic, fifth in the inaugural Professional Poker Tour event, and second in the WSOP Circuit Championship Event at the Rio. Her live tournament winnings exceed $1.4 million as of 2005.
Harman's road to success was filled with trials, and it is not surprising that she makes it to many other players' lists of admired colleagues. Since childhood Harman has been beset with health problems, and she had already undergone kidney transplants twice in her life. Harman was born and raised in Reno, Nevada. She was eight years old when she fell in love with poker. Her father and his friends would play poker at their house, and when her father was losing, he would call her in to avenge him. And she did.
She worked odd jobs, mostly as a cocktail waitress, before she decided she wanted to make a career out of playing poker, at the age of 21. She started off playing mostly $10-$20, and a little later moved up to $20-$40 and $30-$60. She spent about seven years playing $20-$40, and no higher than $50-$100, then around eight years playing from $75-$150 to $200-$400. When her bankroll has become large enough she would try for bigger games. When she lost, she would go back down in limits. Over the years Harman has become better at saving and investing, which always ensured that her bankroll stayed healthy.
Harman has been playing professionally for over ten years. She is married to Marco Traniello, a stylist, who sometimes plays poker with her. Harman says it helps her that Traniello is playing poker, since sometimes she comes home after a loss irritable and moody; at least now her husband understands why. Jennifer Harman also admits feeling like being a woman is an advantage at the table, since her opponents tend to underestimate her.
Top Poker Players