Humberto Brenes: Professional Poker Player Profile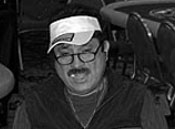 Humberto Brenes has been called the "godfather of the Costa Rican players." Brenes is a member of the prestigious "Costa Rican Connection," alongside his brothers Alex and Erick, and friend Jose Rosenkrantz. But more than that, he is one of the most popular players in the tournament circuit. Spectators say it is his distinct "Latin charm" which makes watching him enjoyable.
People cannot help but find the charismatic, jovial Brenes friendly and approachable. Humberto Brenes is easy to spot in a crowded room with his trademark bright tracksuits, two pairs of glasses on top of one another, and a visor. Never to be underestimated, this exotic character is also the winner of two World Series of Poker gold bracelets, and over $2.5 million in tournament earnings.
Besides his flashy attire, Brenes is also often found wearing a headset. He says that listening to music helps to relax him and control his impulse to gamble. He believes that staying calm and relaxed is the most important thing a poker player must learn. When he loses hands in a row, he sings a little to regain his composure. "Talent is something that you are born with, but concentration is something that you must teach yourself," Brenes has said. "I am hoping to have the discipline, skills, and the concentration to win."
Brenes was born in San Jose, Costa Rica in 1951. He got his degree in industrial engineering from the University of Costa Rica. He claims that he learned how to play poker at the age of 7 from his father, a social player who played more for fun than for money. He sometimes gave money back to the people he played with, which little Humberto did not like. He felt his father was being taken advantage of.
Baccarat and craps tournaments were Brenes' first ventures into professional gambling. He played in the casinos in the Bahamas until a friend advised him to try the poker circuits. He started playing poker in 1974 and became a regular tournament player in 1988. His records belie a special affinity for Hold'em, with Limit Hold'em as his strongest game.
His English is not perfect, but he understands all the poker terms, and that, as he himself has said, is what matters. Brenes, his wife Patricia, and their three small children are currently residing in Costa Rica. However, they also maintain a home in Miami Lakes, Florida. Humberto Brenes owns a Univision TV channel in Costa Rica, some restaurants, and a construction company.