Barry Greenstein: Professional Poker Player Profile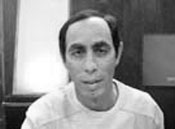 Barry Greenstein has been called the "Robin Hood of Poker" for good reason: this lean, quiet, unassuming character donates 100% of his tournament earnings to charity. Most of it goes to Children Incorporated, an organization which sponsors some 15,000 children in 21 countries. Not merely a small act of kindness, for someone whose winnings are now in excess of $3.9 million.
His charitable nature has won Greenstein invitations to quite a few tournaments. He played in more than 40 events in 2003 alone. Among his many accomplishments were winning Larry Flynt's $1 million one-table stud event at Hustler Casino, and bagging $100,815 in the $500 No-Limit Hold'em event at Commerce Casino's California State Poker Championship. Never ceasing to learn new things, Barry Greenstein taught his long-time girlfriend Mimi Tran how to play poker in exchange for her teaching him how to speak Vietnamese. The two have exchanged light-hearted banter in public, with both claiming to be the better teacher.
"Robin Hood" came into the world on December 30, 1954. He was born and raised in Chicago. He learned about poker at a young age, as his father was a known poker player while he was serving in the Army, and he played with his mother many times besides. At age 13, Barry could make $30 to $50 a night playing poker in home games. At 20, he was a professional. But he had other talents besides poker, and these included computer skills - he had developed his own software before the age of 15.
The precocious Greenstein never neglected his education. After graduating from Bogan High School, he got his bachelors degree in computer science and doctorate in mathematics from the University of Illinois. Facing divorce later in his life, he was told by his lawyer that he needed to get a respectable job for the sake of his children. So he worked for Symantec until he retired at age 36. He then returned to playing poker full-time, partly to help his wife and daughter financially through a job that doesn't constrain his earning power.
It is no secret Greenstein loves children, especially his own six children and step-children. He is in the process of writing a poker book, which he says he will dedicate to children, especially children of professional gamblers, who may have had to suffer missing their parents during important times in their lives. Barry Greenstein is currently residing in Ranchos Palos Verdes, California.