Amarillo Slim: Professional Poker Player Profile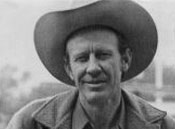 Amarillo Slim, born Thomas Austin Preston, Jr. on December 31, 1928 in Johnson, Arkansas, is a legend in his own right. Proclaiming himself "the greatest gambler who ever lived," Preston made waves not only in the poker scene but also in the limelight outside of the gaming tables. Amarillo Slim claims to have made a living out of incredible bets, like playing one-pocket pool with Minnesota Fats using a broom handle, playing golf with Evel Knievel using a carpenter's hammer, playing poker with United States presidents, beating Larry Flynt at poker for $2,000,000, and beating Willie Nelson at dominoes for $300,000.
Understandably, Amarillo Slim is not too popular in some circles, especially multi-millionaire publisher Larry Flynt's. Flynt has heatedly declared that Preston's entire reputation was "built on lies." An upcoming movie of Preston's life starring Nicolas Cage is slated for public showing on Christmas Day, 2006, and ironically it is to be directed by Milos Forman, the same man who directed the relatively famous movie "The People vs. Larry Flynt."
Preston is a showman through and through. When he comes to tournaments it is almost always in a cowboy hat and ostrich skin boots. He has appeared in quite a few TV shows, and also landed a bit role in a movie, "California Split," in his prime. But what Preston is most known for in the circuit is the way he drew out poker as a sport. As a gamesman he has proven to be formidable. As of 2004 he has four WSOP bracelets to his name, and has won over $500,000 in tournament play. In 1992 he was inducted into the Poker Hall of Fame.
But at past 70, Slim no longer takes poker so seriously. He claims he feels "all pokered out" when he sits at a tournament table. He would rather be anywhere else, and at the moment anywhere else meant engaging in activities such as quail hunting and golfing. He has a golf course in his own backyard. Preston has also been active in building casinos all over the world.
Preston's autobiography, "Amarillo Slim in a World Full of Fat People," details his escapades, and is full of trademark Slim sayings, such as: "Look around the table. If you don't see a sucker, get up, because you're the sucker." Preston has also reportedly made anti-feminist and anti-Semitist comments, the latter having hurt a movie deal around his book. He has been called "Amarillo Slime" by some of the people who despised him.
But the worst blow to Slim's reputation came when a Randall County grand jury indicted him on three counts of child molestation. Many poker commentators have said it was a shame that he will be remembered more for this allegation than for the great things he did for the sport. Preston is currently living in Amarillo, Texas with Helen, his wife of over 50 years. Amarillo Slim has three children and at least seven grandchildren.
Top Poker Players